The Pakistani fashion scene has given us some dresses and fashion pieces that transcend the national border. The country of over 200 million, four provinces, and two independent territories boast some really iconic and eye-catching ethnic dresses.
We've compiled this guide to help you understand the latest trends in traditional Pakistani dresses. If you're keen on rocking ethnic Pakistani fashion pieces, this post will help point you in the right direction!
Pakistan shalwar kameez dress
We recently did a piece on 7 of the Best Trending Pakistani Salwar Kameez Designs.
The shalwar kameez, which is also known as salwar kameez is the official national dress of Pakistan for both men and women. In a sense, this is a dress that's always in trend and never out of style. Just so we are clear, the shalwar kameez is a three-piece outfit usually comprised of the bottom salwar, the top kameez, and a dupatta drape.
Being the national dress of the whole country, it is the most prominent piece in Pakistani fashion. Here are a few of the Pakistanis salwar kameez dresses and trends you might want to jump on to nail your ethnic diva look;
●     Patiala Shalwar
The Patiala shalwar is a popular piece in salwar kameez designs.
It is indeed one of the most fashionable pants you can rock within your salwar kameez set. It's a loosely fitting trouser with ceases sewn right into the belt area. The creases create a hanging appearance on the pant which guarantees freedom and comfort for the wearer.
The Patiala shalwar is a summer staple and more prominent in Punjab and several areas of Northern Pakistan.
●     Cigarette pants
Cigarette pants are also a common outfit within the shalwar kameez dress sets.
This is one of the best Pakistani dresses you can have in your wardrobe as it tends to blend easily with most styles of kameez or tops. Many Pakistani women love this shalwar piece because of the sophistication that comes with the simple design. These narrow and sleek pants are great for people with lean body frames and will go along with different types of dresses.
●     Churidar pajama
Both the men and women of Pakistan wear churidars.
While they are also called churidar pajamas, these types of shalwars are a deviation from the regular salwars most people are used to. The design is such that the pant is made to hug tightly against the skin to flaunt all of the curves and contour of the leg and lower body region.
Most designers use stretch fabric and are sewn a little longer than the length of the leg. The sleeves, therefore, falls into bangle-like folds or rings that sit above the ankles
●     Tulip pant trouser
Tulip pants are also a big fashion piece in 2021!
If you're in the market for the best Pakistani dresses, you should consider getting one or more of these pants to rock anytime you want to style yourself in a salwar kameez. It is an overlapped pant style that reduces in width from the waist downwards. Tulip pants appear to have frills and the length stops a few inches below the knee or above the ankle.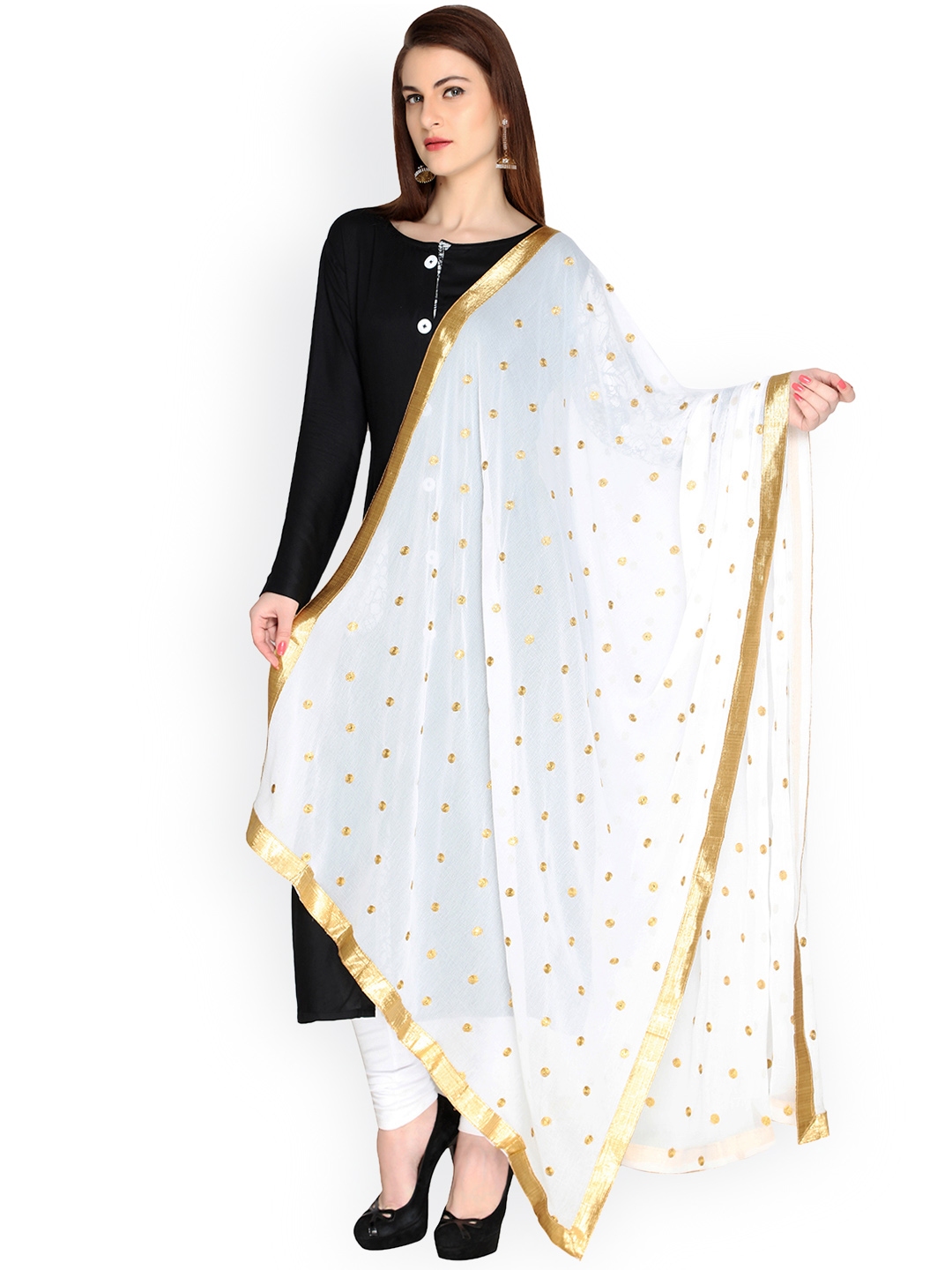 ●      Dupatta
The dupatta is a drape usually worn around the neck or hung over the shoulder.
While it is a key piece of Pakistani fashion, it is now often perceived as an accessory to complete your outfit. Women entering mosques may cover their heads with the dupatta. Some other women may also wrap it around the waist, shoulder, or neck at parties.
Click here to check out some of the most gorgeous Pakistani salwar kameez outfits with beautiful dupatta drapes to match!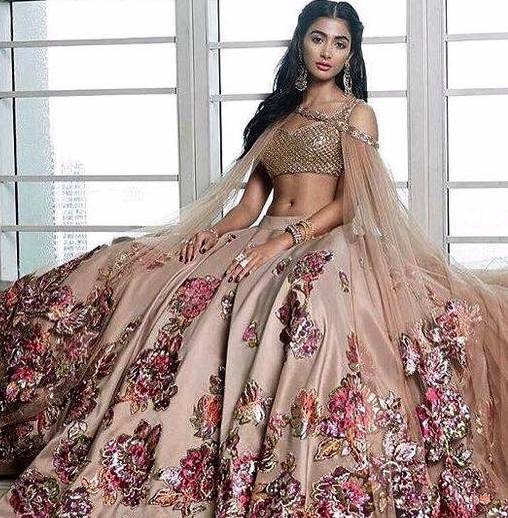 ●     Lehenga
The Pakistani Lehenga is a lot similar to the Indian Lehenga only that it has a bit of modern touch to it. It is part of a three-piece outfit known as the lehenga choli. The lehenga on its own is the skirt while the choli is the top.
Lehengas are a contemporary style of dress made from rich fabric materials like silk, velvet, satin, and net, among others. They also feature intricate embroidery and embellishments from Resham work to zardozi, handwoven work, etc.
●     Sharara suits
The sharara and the gharara have a lot in common.
While both of these ethnic dresses have been around for a very long time, they are making a great comeback into the Pakistani fashion scene lately.
Both dresses are sassy and designed to create flattering silhouettes that are as gorgeous as they are classy. The sharara on its part is a wide-legged trouser, loosely fitting, and largely flared. It can be paired with a straight kurta, and an anakarli suit, among others.
The sharara design is very similar to a palazzo's. Unlike palazzos, though, the sharara usually incorporates embroidery designs such as zari, stones, sequins, and beads work.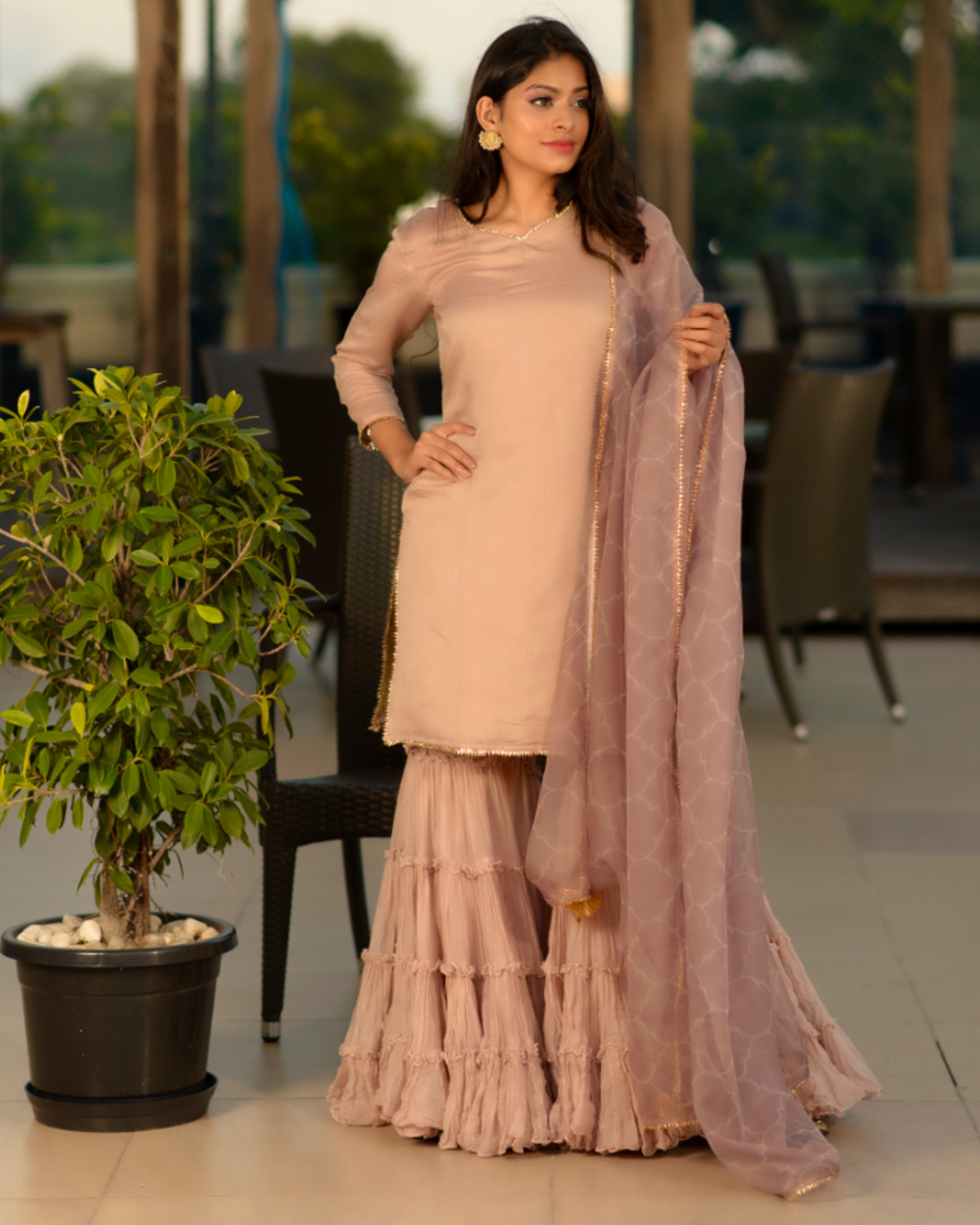 ●     Gharara
The gharara has flowy and flared lower sections like the sharara but the upper area from the knee up to the waist is fitted. The trouser is basically comprised of two sections, the first section from the waist to a few inches above the knee where the dress is ruched, and a second section that is very wide and flared.
The conventional gharara dress can take anything from 12 meters of fabric to design. It can be paired with a short kameez or kurti, with a dupatta to match. Like the sharara, the gharara also incorporates intricate zari, stones, sequins, and beads embroidery.
Conclusion
There's so much that will interest you when you're ready to explore Pakistani ethnic fashion.
From gorgeous shalwar kameez dresses to lehengas, sharara suits, gharara, dupatta pieces, and salwars of all kinds, the fashion scene in Pakistan is filled with lots of ethnic Pakistani dresses that will easily make you fall in love.
We offer some of these fashionable Pakistani dresses and outfits here at Fabricoz. You can check out our offerings to choose dresses that match your style taste and personality preferences. Whether it's shalwar kameez dresses for casual occasions or gorgeous lehenga choli fitting for brides-to-be, we have everything you'll need and more!