Although, we like western wear, it is evident that Indian outfits have a place in our lives. Indian attires like salwar kameez, sarees, lehenga and others look beautiful, and will give you that ethnic touch. However, for a unique look, you have to look for the latest styles to add to your wardrobe. Buying old-fashioned Indian outfits should be a thing of the past. To help you upgrade your wardrobe, here are must-have Indian Cute Clothes for Women you should consider.
Stylish Printed Kurti
If you haven't bought this unique style already, you need to add it to your wish list. Light foil print kurtis have taken the fashion industry by surprise thanks to their unique design. If you want to avoid an old style, then this stylish kurti with foil print is what you need. But for a complete look, you must style this kurti with a beautiful matching bottom and dupatta. For an enhanced look, wear earrings, necklaces and other accessories of your choice.
Contemporary tunic
If you want to look ethic and still have a western style all in one, you need to get a simple contemporary tunic. However, you must be careful on the prints and colors. You need to pick a tunic with a color that complements your complexion and ideal for the occasion. In addition, remember to match the tunic with either a jean or a matching bottom for a western-ethnic hybrid look.
Crop tops – ethnic style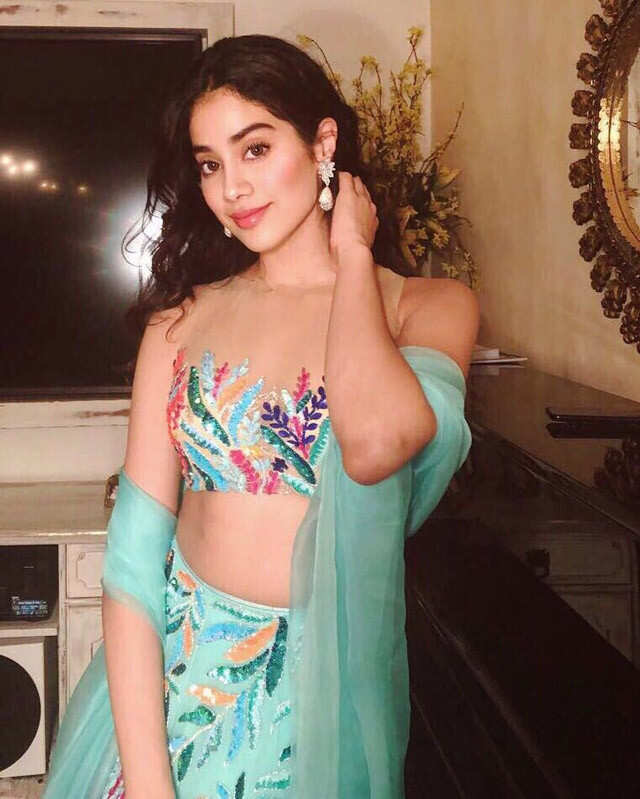 If you want to look youthful and more beautiful, you should get ethnic crop tops. These crops tops are mainly designed in rich fabrics like velvets, brocades and even silks. The main advantage of having these amazing crop tops is that they are highly versatile. You can wear them with different bottoms like palazzos, lehenga or among others. Also, they can be paired with sarees, ethnic skirts, jeans or trousers for an enhanced super-hot look. Crops tops are affordable and you can add as many as you want to your wardrobe.
Palazzo and silk cigarette pants
If you want to remain on top of the fashion game, you must have palazzo pants in your wardrobe. Well-designed palazzos are comfortable and most importantly, fashionable. You can style the attire with beautiful kurti, crop top or trendy tunic. Palazzos are most ideal for a casual look. Another trendy Indian outfit you should consider for the festive season is silks cigarette pant. These pants are worn by a wide range of people, including Bollywood celebs. You can pair the attire with almost everything, but look more stylish when paired with crop tops and tunics.
Soft, colorful, printed dupatta
Most Indian clothes are accompanied by a matching dupatta. But you can break that monotonous and boring look, buy getting a colorful, well-printed dupatta. You just need to carefully pick a dupatta with unique prints and a perfect color combination. That way, you can wear it with a dull, boring outfit, for a brighter, unique look. If you have outfits that you have not been wearing because of how they look, you can start wearing them again, if you buy the right dupatta to pair with them. Remember to buy a long dupatta.
Net Kameez
Net Indian outfits are increasingly becoming popular not just for bridal outfits, but also for casual attires. Recently, we have seen classy net kameez on the market. Although it is accompanied by a matching salwar or bottom, you can get the whole attire or buy the kameez and wear it with a palazzo, or ethnic bottom. This is a smart way of telling people around, you are still in this game. I would advise you pick a colorful net kameez with some print or embellishment details.
How to shop for trendy Indian clothes online?
To buy the latest Indian clothes ranging from printed kurti to salwar suits, visit Fabricoz; a leading online boutique. At the boutique, you will find a wide range of Indian outfits, including colorful printed dupattas and lehenga. In addition, if you are looking for designer salwar kameez, sarees or any other Indian attire, you will find them all at the boutique. All the clothes are sold at affordable prices and you will find attires for women of all ages, sizes and classes.
Final Words
Keeping up with the fashion trends is a good thing for Indian Cute Clothes for Women. The above outfits will not only give you a wider range of styling options, but also ensure you look elegant for every occasion. The above Indian clothes are a must-have, and you need to buy them as soon as you can. But remember, for a complete look, match the attires well, and enhance your look with makeup, earrings, necklaces and other accessories.