Navratri, the festival of nine nights, is here. Who doesn't love getting dressed, going out and dancing all night? People love to reunite with all their friends and family for a gala evening. But this year, 2022, stand out from the crowd and be the one everyone talks about.
There is always a great collection of Navratri lehenga choli for everyone out there. Based on what you like, you can style your own outfit. It is just important to understand what shall look the best on you. With the nine days of Navratri comes the stress of selecting a perfect outfit for each day. Everyone wishes to look their best. Preparing beforehand and looking for trendy lehengas online shall be a solution for you.
7 Trendy Navratri Lehenga Outfits Inspirations To Wear In 2022
Who doesn't love wearing a lehenga choli for Navratri? Buying Navratri special dresses doesn't have to seem like a big task. It is important to understand a few things before you are ready to pick an outfit for yourself. After all, being in trend is all about trying out something new.
Here are a few ideas that will give you an upper hand. Check out these seven trendy Navratri lehenga outfits you can choose to wear this season.
1.   Classic old Navratri lehenga
If you are someone who loves traditional and ethnic wear, a classic old Navratri lehenga choli would be the best pick for you. You can either pick up a heavy lehenga with more embroidery and work or go in for a simpler version. You can go for a lehenga with Kutchi work and embroidery for a heavier look. For a more subtle look, select a lehenga with less work but more fabric to look voluminous. There are way too many lehengas to choose from.
A traditional choli for Navratri helps you to connect well with the roots and the culture. You can pair this with authentic oxidised jewellery and a heavy dupatta.
2.   Mirror Work
Mirror Work ghagra lehenga choli is popular in almost all types of clothes, including Navratri dresses. You can opt for a heavy blouse and dupatta along with contrast or the same coloured satin-silk lehenga. This combination will surely blow others' minds off.  The mirror work is also known as Ambala work. The lehenga is made with different sizes and shapes of the mirror, such as circle, diamond and teardrop shapes. The mirror work ghagras are best seen in dark-shaded fabrics.
3.   Modern Navratri outfits with an asymmetrical lehenga
If you are someone who loves to experiment, go for an asymmetrical lehenga. You can select from umbrella cut, A-line cut, or the fishtail lehenga. It is indeed a Navratri special lehenga choli and is the best part about Navratri outfits. There is always one perfect outfit made for every kind of person. To give it a rocking look, you can pair this lehenga with a contrast dupatta, such as a lehriya and bandhani.
4.   Sarees Yes, you heard it right. If you wish to walk out of the lehengas into a new Navratri chaniya choli look, a saree can also be a good choice. A classic old silk bandhani saree will do perfectly well on a Navratri night. You can also pair this with a lehenga and style it as a dupatta. This will help give your outfit more flare and give you a voluminous look.
5.   A layered chaniya choli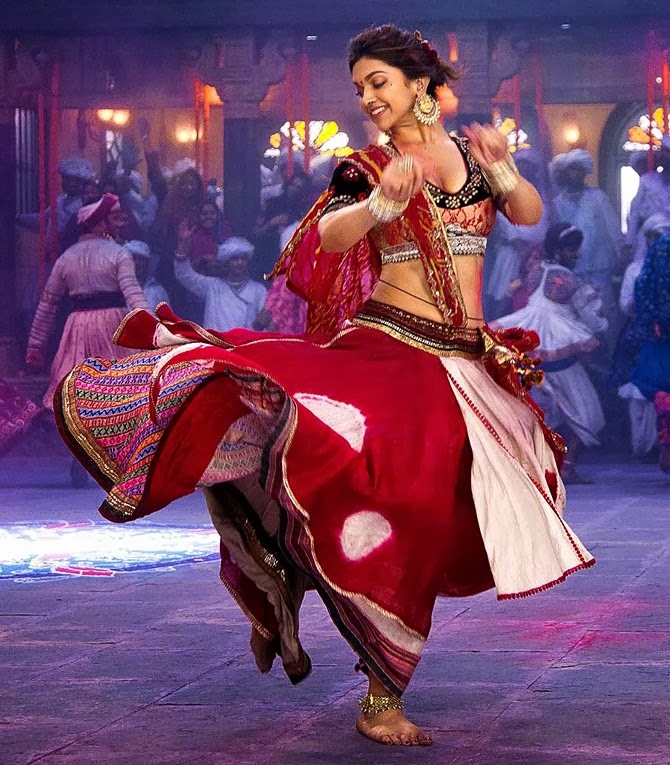 How many layers can be too many layers? A layered chaniya choli will help give you extra volume and bounce to your outfit. You can experiment with the layers in their colours and lengths. If you love taking swirls, imagine what it would look like with a layered lehenga. There are thousands of such Navratri lehenga designs to choose from.
6.   Pair it with a Kurti
Pair a plain lehenga with a heavy Kurti. Kurti with heavy embroidery, patchwork, and mirror work will give you a traditional look. Pair this with a lehenga that has contrasting colours. You can always mix and match what you pick. Wearing a Kurti will help you become free and worry-free. It will help you dance your heart out. It is a great pick if you are extremely self-conscious about yourself.
7.   Wear it with a jacket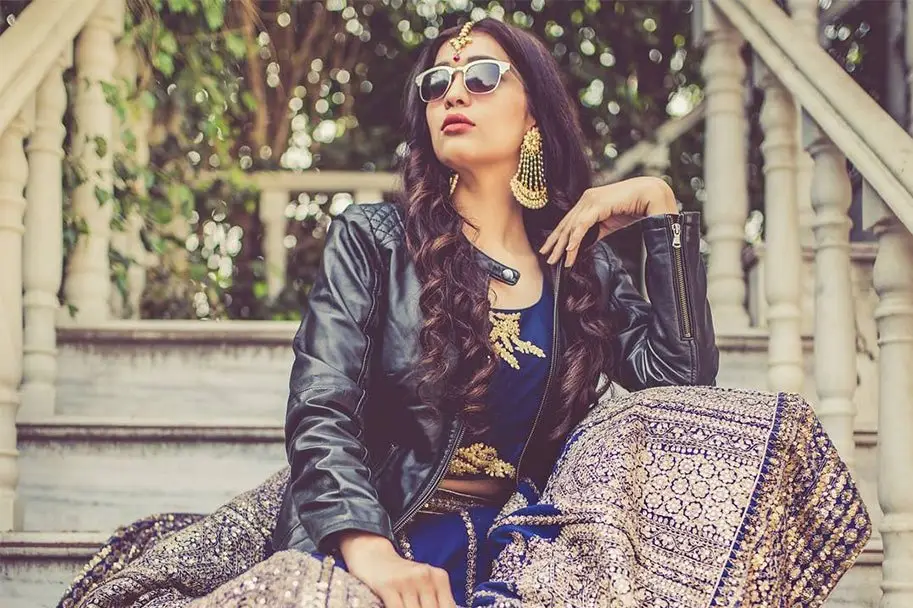 Are you sure you need a dupatta? Ditch the classic old dupatta. Instead, pair the lehenga with a heavy jacket. Jackets are a new way to add some extra fun and dash to your overall outfit. You can select a contrasting jacket with some extra colours and fun patchwork. This can help you uplift the overall mood of your outfit. You can opt for embroidered jackets. This will also help you to make your entire look a little heavier. For a more modern look, you can go for a denim jacket.
How to complete the look?
Navratri is all about dressing up and dancing. But we all know the importance of accessorising outfits. Your Navratri choli online shopping is incomplete without buying accessories such as jhumkas, chokers, bangles, and jewellery.
This season, along with oxidised jewellery, buy some handmade jewellery. Big chunks of jewellery are what is brewing in the market these days. Jewellery made from sequins, fabrics, and even epoxy is very famous.
Keep in mind that your lehenga should fit you right. You should feel comfortable while dancing.
For your comfort, you can always wear sneakers underneath your lehenga. This shall give you the support you need to go through the evening. You can also carry a fanny pack to keep your things safe and handy.
Conclusion
Selecting a Navratri outfit is not only about what you wear. It is also about how you pair it. If you can experiment with your lehenga, choli, dupattas, and whatever you have in your cupboard, you can easily get a brand-new outfit. This season of 2022, step out of your comfort zone and try something new. For instance, pair your old lehenga choli with a classic pair of sneakers, a leather belt, a denim jacket, or maybe all three. Experimenting is the key to creating a new outfit.
So, why the wait? Look for Navratri choli online shopping now.