India is noted for its rich culture in jewelry. The very best that will enhance your looks when you step out can be gotten through Indian jewelry. How can you make the best investment out of buy indian jewelry? The extent that you will go with your investment in rich ornaments will be determined by the quality of your knowledge of the jewelry in India.
What you are about reading represents the types of jewelry that are making the trend in Indian ornament stores across the world. It will be easy to draw inspiration from what you are about reading when you go online to choose among the online options.
1. Kundan jewelry
This is a popular piece of jewelry and a gift to the world from Rajasthan. Here, highly refined gold is combined with gorgeous gemstones to create an intricate piece of marvelous ornament. This pendant is designed for brides as well as wedding guests. It can also be worn on ordinary occasions.
2. Meenakari jewelry
This is versatile and can be found in various types of Indian jewelry. It is distinguished by vivid bright colors and a smooth polished appearance. This is a design that can be worn for the fun of it. This design comes in great enamel artwork. It is common to see it paired with pearls; diamonds and other colorful gemstones.
3. Polki jewelry
We cannot but include polki on the list because of the stunning appearance it brings to the eye when it is crafted properly. The diamonds are not polished. The raw look of this ornament represents one of the reasons for its popularity in Indian ornament. If you want to part with this brand; then you have to prepare to pay heavily for it. This is because it is made of pure diamond.
Read also:Is Pakistani Dresses The Most Trending Thing Now?
4. Lac jewelry
If you are a fan of colorful and fanciful designs; then you can look in the direction of Lac jewelry. They are very distinct in appearance. The popularity of this model is high among married women. This is an auspicious piece of ornament that you can rely on to add to your gait and color when you step out.
5. Pachchikam jewelry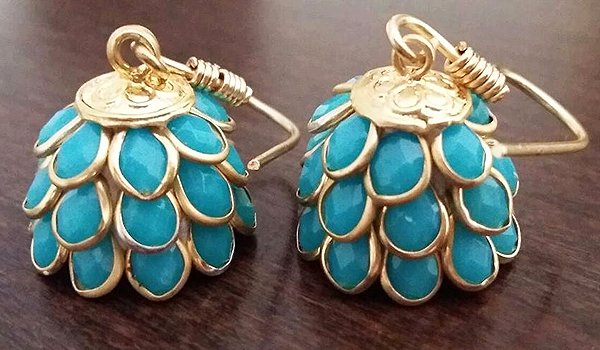 Another type of jewelry that makes up the landscape in Indian jewelry can be seen through this model under review. It has a rustic and fragile look. You are going to be attracted by the beauty and appeal of this model. This is an old school style that is back into reckoning in the fashion sense of today. It is gotten from silver and semi-precious stones. This ornament is affordable.
Read also: The Charm of Pakistani Salwar Kameez – You Must Know These!
6. Jali jewelry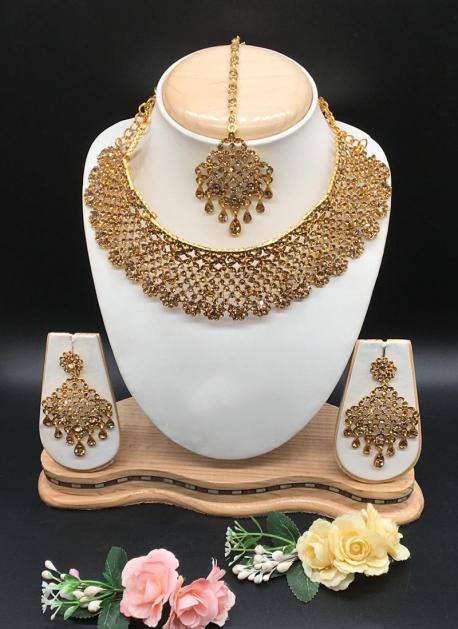 This ornament is well known for its metalwork that features metal mesh and filigree. The name is gotten from the type of stone carvings that is found in Indian architecture. This is a versatile ornament that comes with various uses that can be used to adorn the body as well and can be used to mark spaces in the house.
7. Jadau jewelry
This last on the list cannot be referred to as jewelry per se; rather, it is means of arriving at some other forms of jewelry that we have mentioned above. This is a style that takes long man-hours to create. This technique features a gemstone that is set into gold and eventually crafted in ornament designs.
Conclusion
The anatomy of Indian ornament has been described above. If you want to get the best results in buy Indian jewelry, an understanding of the facts above is all that is needed to achieve the results that mattered. The major types of jewelry that has been in India are all included on the list above.